RFCC World Tour January Update
FOR IMMEDIATE RELEASE
January 21, 2020
Contact: MATT TANNER
matt@rollfastcycling.com
CLEARWATER BEACH, FLA. Camp recap from the RFCC World Tour's first stop in Florida
Just as the weather turned nasty in the mid-west, RFCC Clearwater Camp got under way. Riders from the Chicago and Indy Squads met up in Florida for some sunny miles on bikes.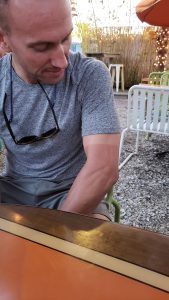 Thursday was the official start of camp, and Josh Drake, Brian Robinson and Matt Tanner explored Gulf Blvd down to Fort De Soto Park. After the ride, we connected with Mrs. Rollfast and grabbed a quick bite at one of our favorite places Pearly's Beach Eats. Post dinner we went where the locals hang (some dare to anyway) for a cocktail at what Matt calls "the dirtiest bar in the World", Mahuffer's.
Friday, we planned an easier and shorter ride, but Mother Nature made sure we put in some work on the out and back route to Tampa with stiff headwinds on the first half of the ride. The ride home was quite enjoyable on the Courtney Campbell Causeway Trail as riders hit 40mph with the tailwind! As customary, we grabbed some great coffee before heading home.
Saturday the crew joined up with the locals for a group ride called "Panera", because it starts at… Panera. It's a loop up north that Matt has done with many of the locals several times. At times super fast, but always super friendly (they even stopped 65 riders going 27mph for a flat tire change). Post ride, we hung out with some of the area's finest (and fastest) at Starbucks and laughed at stories about the ride.
Sunday was another groupie with the locals called the "PAG". It starts about 30min south of Clearwater and heads down to Pass A Grille near the historic Don Cesar Hotel. The ride was cut a little short due to a 5k going on but we made up for it by hitting it hard all the way back into Clearwater. My favorite part of the Sunday ride is attending "church" at Billy M's house. He invites everybody over for beers by the pool post ride. By 10:30am we were 3 coronas deep and ready for a nap!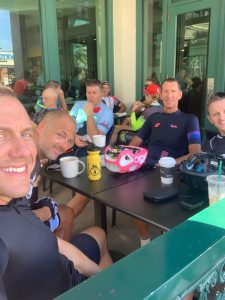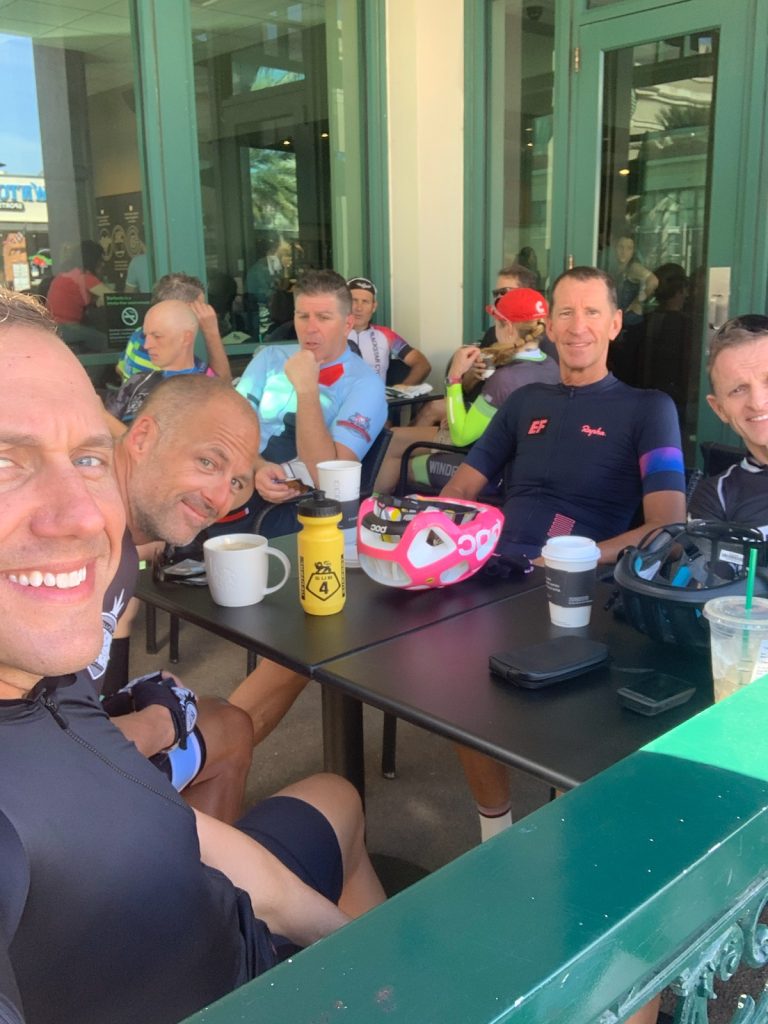 Riding is what brings us together, but during the trip we really get to know each other. Josh Drake, a newer member to RFCC said, "It was a great opportunity to learn more about my team members from other RFCC Squads.  We had the opportunity to experience the great cycling culture Clearwater had to offer. "
The
RFCC World Tour
gives members the chance to ride in different parts of the world and get to meet other riders from Squads around the country. We even invite spouses to attend these trips and Chris Tanner "Mrs. Rollfast" had these thoughts about our first stop on the tour. "I am normally the cook for the team so it was great to hang out with one of my longtime favorites, Brian Robinson but it was really fun getting to know Josh Drake. You don't get to know them on the bike if you don't ride so love seeing the personalities of my teammates off the bike."
If you want to get on the
Tour
, we have plenty of stops left! But you have to become a RFCC member first.
Sign up today
and see what makes our club so special (hint, it's the people).
Photo gallery