September 15th, 2019 | Coxhall Gardens | Carmel Indiana, USA
The 100 mile course record was set in 2017 at 3:44:59
$1500 CASH  and  a ZIPP 404 wheelset to top male/female Gran Fondo finisher
Riders completing the Sub4 Challenge will be awarded finisher belt buckles
About Rollfast
Rollfast, based in Carmel, Indiana, is using its global reach through cycling to create complete wellness. Complete wellness comes through the full integration of physical, mental and social well-being. Rollfast hosts multiple cycling and bicycling events each year that deliver social as well as physical opportunities. The Rollfast International Gran Fondo draws riders from around the World and is known to be the "fastest Fondo in the World". Net profits from Rollfast events are invested in the Rollfast Foundation, which engages with a unique demographic to prevent suicide. People fighting secret struggles can utilize anonymous a free text to chat service known as RollfastLIVE simply by texting ROLLFAST to 494949.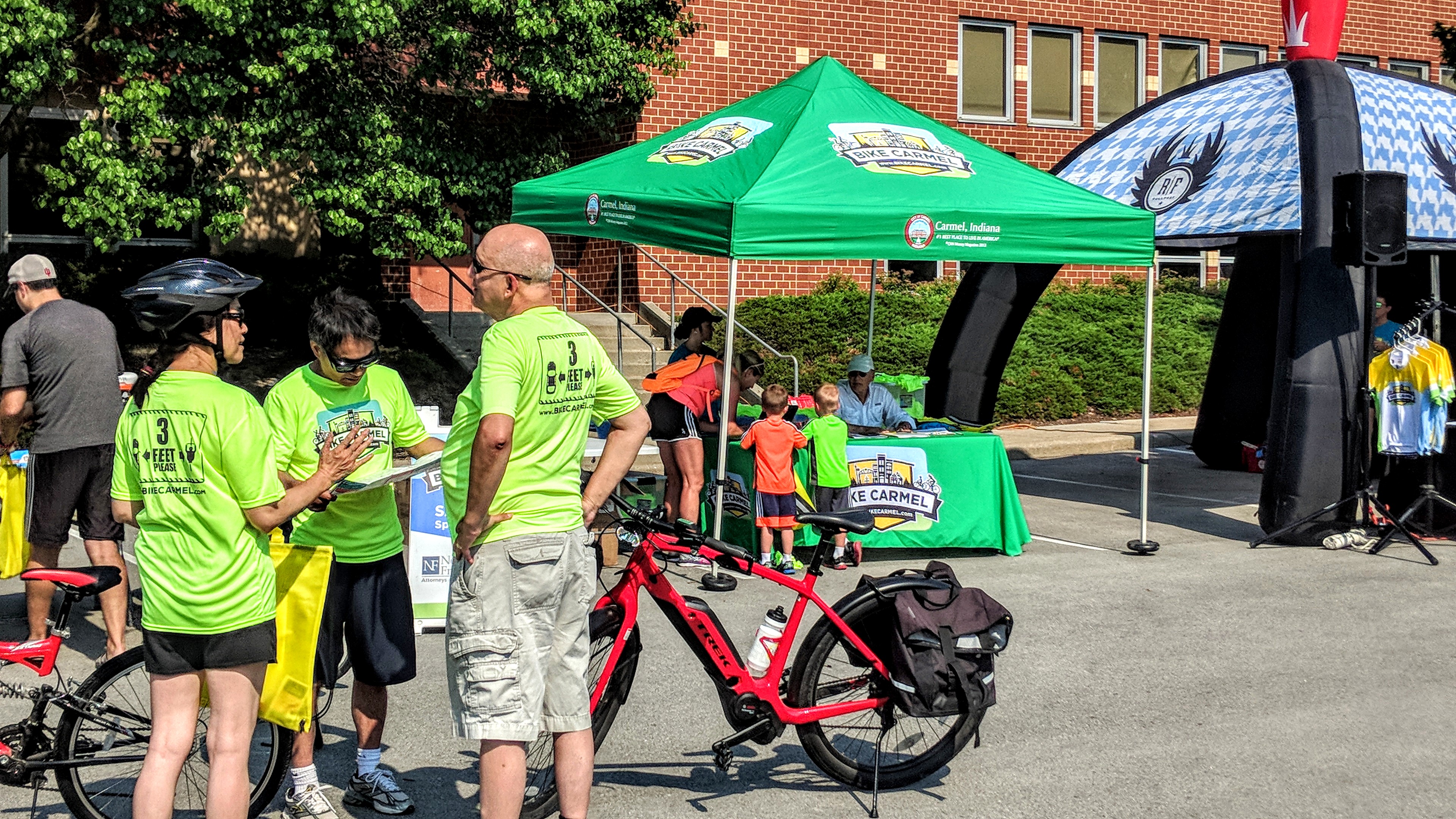 Bike Carmel is back in 2019 with a Slow Roll through the city. Each ride will start from a new location and be lead by Rollfast with a Carmel Police escort. The vibe of the ride is to ride slowly as a group so everybody can enjoy the ride.
The ride costs $10 with $1 of each entry being donated to Bicycle Indiana.
Register at: www.bikecarmel.com