Rollfast wins "Fastest Gran Fondo" Award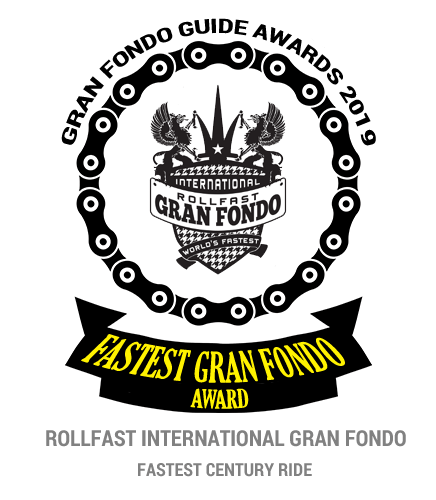 Submitted by Gran Fondo Guide
Now in its seventh year, the Rollfast International Gran Fondo has quickly become one of the world's premier cycling events.
If you want to know what it's like to ride a flat stage of the Tour de France, this is about as close as it gets!
On a course which is known for being extremely flat and sheltered from the wind along the country roads of Hamilton County, Indiana, the Gran Fondo has now become the world's fastest Gran Fondo producing times under four hours, and attracting elite riders from many countries around the globe, including Canada, El Salvador, England, Mexico, and Puerto Rico.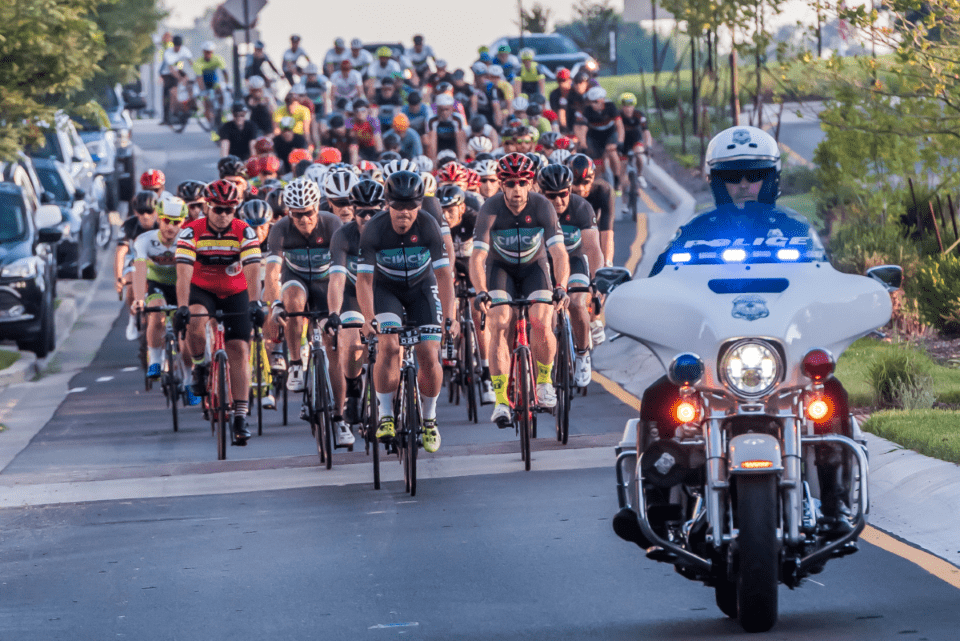 For seasoned cyclists trying to set a new personal record or new participants looking for an opportunity to ride along with the Pro's, the Rollfast International Gran Fondo is the event for you!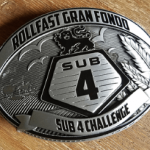 In 2015, a group of riders challenged each other to finish the century in under four hours, a time unheard for a Gran Fondo, and twenty-five riders beat the time, which is now known as the SUB4 Challenge. Riders completing the 100-mile course in under four hours or five hours (SUB5 Challenge) receive specials awards and pretty cool bragging rights too.
Participants can choose from the 100-mile Gran Route or a smaller version the 65-mile Medio.
Full neutral Moto support including water hand ups to the front group makes the event a stand out ride for many. Live video feeds will give the feel of a World Tour event on the front of the pack and finishers will be rewarded with a custom belt buckle for their efforts.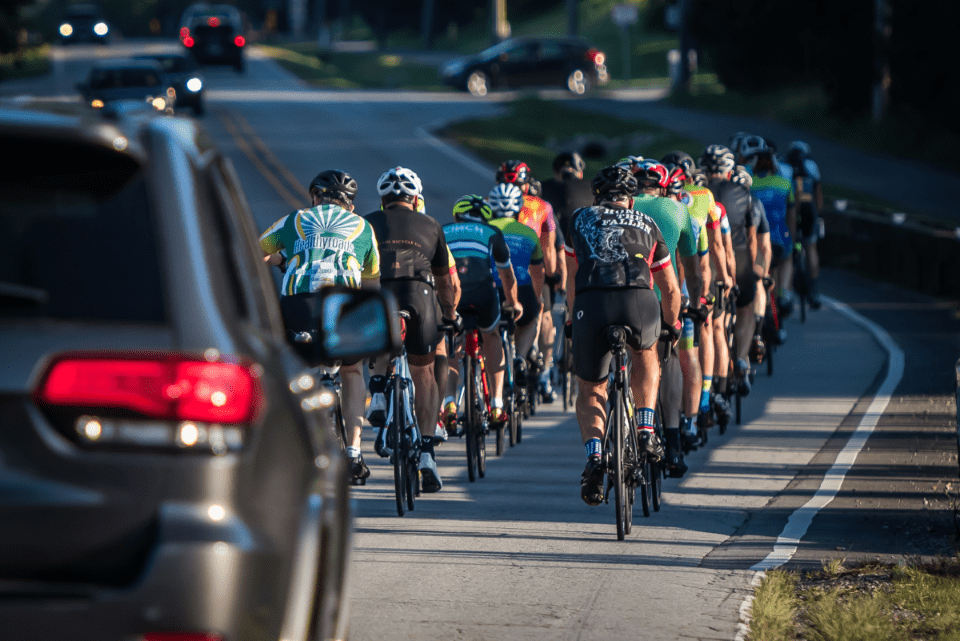 Each route has plenty of rest stops stocked with food and drinks.
A finish line festival provides an exciting welcome for all cyclists returning from their rides. Catch your breath in the recovery tent with a recovery drink, a quick massage and chiro adjustment. Then grab a beer, make a plate of food and enjoy the live band and a streaming Fondo video.
Friends, family members and local residents can join an all-day festival during the race. The festival features food, drinks, live music in downtown Carmel.
Rider Check-In, welcome receptions, and pre-event activities will take place throughout the weekend leading up to the Sunday Fondo.
The Rollfast Gran Fondo is hosting the new Gran Fondo World Championship ®, a one day race with $3,000 USD in prize money for the winners! The event is part of world tour series with points count in the final Gran Fondo World Tour series ranking.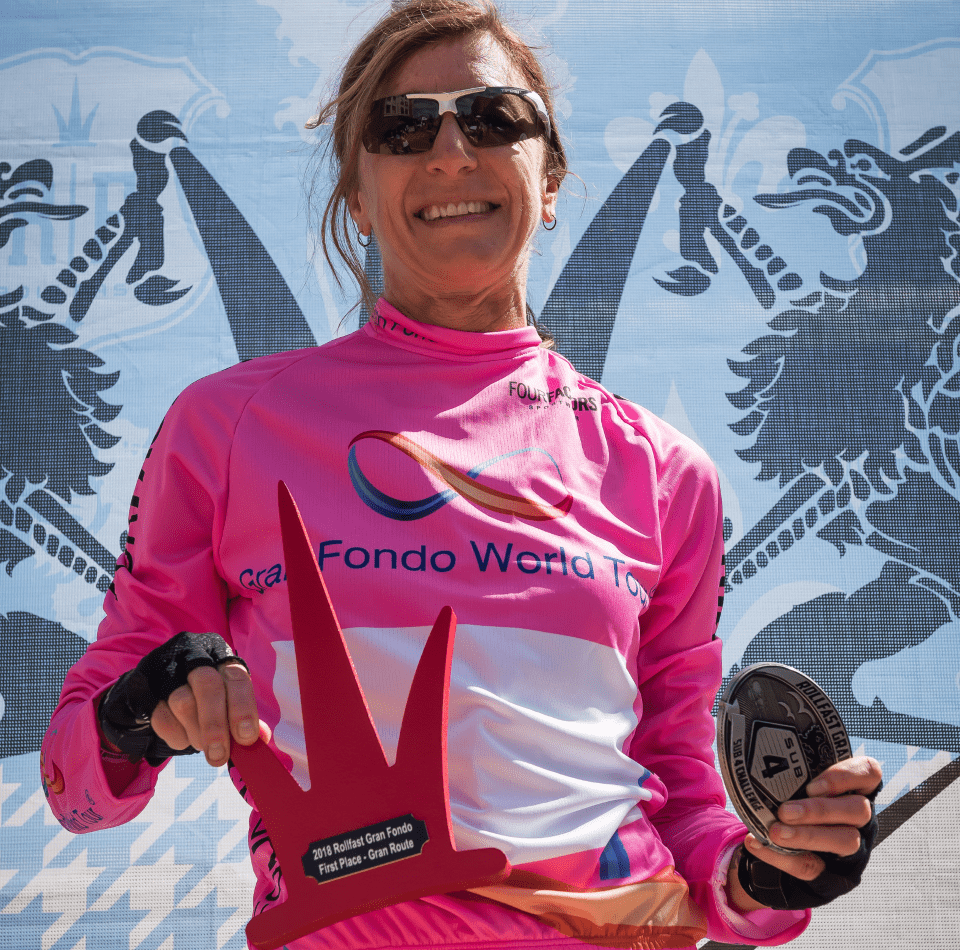 All event registration fees and net profits from Rollfast events are invested in the Rollfast Foundation, which engages with a unique demographic to prevent suicide. People fighting secret struggles can utilize anonymous a free text to chat service known as RollfastLIVE simply by texting ROLLFAST to 494949.
This legendary ride is so popular it sells out way in advance every year for around 800 places. So, if you are gunning for the SUB4 or SUB5 Club, or just trying to set a PR, the Rollfast Gran Fondo is quickly becoming the premier event in North America to turn your fastest century time ever. Sign up and come ride your fastest century ever!
For full details please visit: www.rollfastcycling.com or click the register now button.