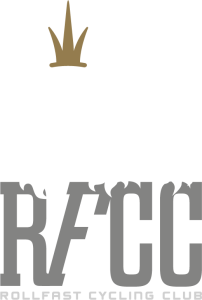 Since 2012 we have had one goal in mind – "get people rolling".
Rollfast has a history of growing the sport, promoting safe cycling, advocating cycling rights, providing opportunities for its team members and building community around the bike.
RFCC members come in all shapes, sizes, skill levels and abilities. We are daily riders, weekend warriors, competitive cyclists, and commuters. What keeps us rolling is our enthusiasm for cycling, our health, camaraderie, and helping others.
Join a club of like-minded riders
Continue to evolve and innovate the sport
Do things no other club has ever done
Bring riders together around the World
Create comradery and build friendships
Staying healthy physically and mentally
THIS IS WHY WE RIDE

Purchase the official RFCC kit

Join or build a "Rollfast Squad"

Monthly Club Newsletter

Join the Rollfast World Tour

Club partner discounts

Participate as a voting member at the

annual meeting

Ability to run for Executive Committee positions
How it all works
Join us by filling out the form below and pay the annual dues.
You'll instantly become part of the RFCC and get access to our message board, newsletters, an invitation to the RFCC World Tour and the ability to buy the sweet new 2020 kit!
If 5 riders in the area to join we'll help you create your own RFCC Squad.
Strive for complete wellness with other RFCC members that will support you mentally, physically and socially.