Local companies step up at World's Fastest Fondo, ZIPP, Silca and 1205 Distillery sponsor Rollfast Gran Fondo
For Immediate Release:
June 14, 2019
Contact: Matt Tanner
matt@rollfastcycling.com
INDIANAPOLIS, IND.  Rollfast is delighted to announce that several local Indiana businesses are bringing their presence to the Gran Fondo World Championship on September 15, 2019.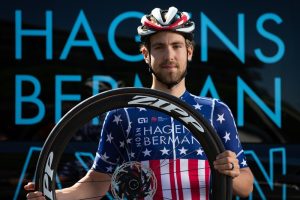 ZIPP Speed Weaponry, SILCA and 1205 Distillery have all committed to various undisclosed sponsorship levels and will each be represented at the Rollfast Gran Fondo.
ZIPP will provide demo wheels at the event for riders lucky enough to experience the fastest wheels on the market. The will also award the top male and female riders of the 100 mile route with a set of new ZIPP wheels.
After riding the Rollfast Gran Fondo last year I have a better appreciation for how fast it is. The event is a perfect platform for showcasing our wheels with the caliber rider at the event. – Declan Doyle, Zipp Speed Weaponry Brand Manager at SRAM, LLC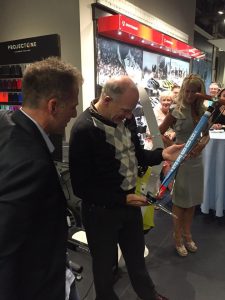 To further enhance the event experience, SILCA has joined Rollfast in 2019 providing air pressure checks prior to the race as well as coffee from the SILCA coffee truck.
Joshua Poertner says "We are always looking for ways to support the cycling community and what better place to do it than the Rollfast Gran Fondo as the Gran Fondo World Championships here in our own backyard."
SILCA isn't a newcomer to the Rollfast Gran Fondo. In 2017, they partnered with Rollfast to create a custom painted pump for former pro cyclist and celebrity guest rider Bob "Bobke" Roll (pictured).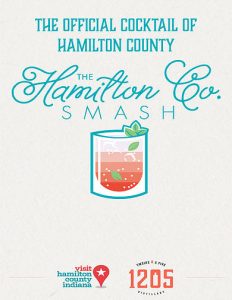 If coffee isn't your drink of choice, stick around after the race for the Rollfast Family Festival. Local distillery 1205 will be serving up their signature "Hamilton County Smash". The drink is a refreshing cocktail featuring locally sourced 1205 New American Gin and 1205 Rhubarb Liqueur.
Born and raised in Carmel Indiana, we are excited to be a part of an international event like the Fondo that is happening in our hometown. It gives us a platform to showcase our product to a global audience. – Nolan Hudson, Co-Owner 1205 Distillery
This Indiana drink is the signature cocktail of Visit Hamilton Co. and will be served at several local establishments all summer long.
About Rollfast
Rollfast, based in Carmel, Indiana, is using its global reach through cycling to create complete wellness. Complete wellness comes through the full integration of physical, mental and social well-being. Rollfast hosts multiple cycling and bicycling events each year that deliver social as well as physical opportunities. The Rollfast International Gran Fondo draws riders from around the World and is known to be the "fastest Fondo in the World". Net profits from Rollfast events are invested in the Rollfast Foundation, which engages with a unique demographic to prevent suicide. People fighting secret struggles can utilize anonymous a free text to chat service known as RollfastLIVE simply by texting ROLLFAST to 494949.
To learn more about the organization visit www.rollfast.us  or follow them on Twitter, Facebook, and Instagram
About ZIPP Speed Weaponry
Zipp Speed Weaponry serves a select group of elite companies and athletes, globally located and committed to bicycle & wheelchair competition. Zipp meets customer's needs for the highest performance, superlative quality components through innovative design and manufacturing utilizing the best material and technology available.
Our company is built on mutual respect, delivery on promise and fastidious attention to manufacturing details. We do this by providing exceptional customer service and aggressive marketing, supporting distribution through dedicated dealers, distributors, OE's and direct sales. Market share growth is achieved through continuous product and process improvement, adding new products, additional categories and expanding the distribution channels.
We are a manufacturing company located in Indianapolis, Indiana, USA and part of the SRAM group.
About SILCA
In 2014, SILCA headquarters and manufacturing moved to Indianapolis, Indiana, USA where we still are today.  Here, we are rebuilding a once great icon into a new great icon.  We use the finest materials and craftsmanship achievable in our products.  Here in Indianapolis, we are surrounded by an amazing thing called the motorsports industry, which attracts some of the finest minds and manufacturing capabilities anywhere in the world. It is from those minds and often times that same equipment that SILCA parts are now born.  Each and every SILCA component is designed for beauty, function, strength, durability, and longevity before it is carefully produced by hand to the highest standards.  We take great pride in upholding the 101-year history of this brand.
About 1205 Distillery
12.05 Distillery is a small-batch distillery co-owned by Hamilton County natives and Carmel High School graduates, Brad Colver and Nolan Hudson. They feel a strong connection to Hamilton County, as it's where they've spent the majority of their lives. 12.05 Distillery's success in Hamilton County is thanks to family and friends spreading the word.
Named for the date Prohibition was repealed (December 5), 12.05 Distillery uses fresh, local ingredients to produce a line of spirits including gin, vodka, whiskey and more.