The fastest fondo in the world
If you are gunning for the Sub4 Club, or just trying to set a PR, the Rollfast Gran Fondo is quickly becoming the premier event in North America to turn your fastest century time ever.
Professionally designed routes

Police controlled start/finish

Motorcycle escort

Support trucks

Chip timing with live results

Rest stops with lunch provided
Finisher Medal

Sub4 Finisher Belt Buckle

Post ride meal and beer

Festival access

Recovery Lounge
The 2018 event  proved to be a challenging day with a stiff headwind on the return routes. Riders were still all smiles when they returned to the Festival.
September 15th, 2019 | Coxhall Gardens | Carmel Indiana, USA
The 100 mile course record was set in 2017 at 3:44:59
$3000 CASH will be equally split between the first male and female finisher of the Gran route
Riders completing the Sub4 Challenge will be awarded finisher belt buckles
The Rollfast Fondo is a world class event drawing attendance from many Countries and United States. It boasts to be the FASTEST FONDO IN THE WORLD and recognizes riders that complete 100 miles in under 4 hours as part of the "SUB4 Club" with a finisher belt buckle.
The Gran Fondo World Tour has selected the Rollfast Gran Fondo as the World Championship event in 2019 with a $3000USD prize for the top male and female finishers.
FRIDAY
September 13, 2019
4PM-9PM
Gran Fondo World Tour Congress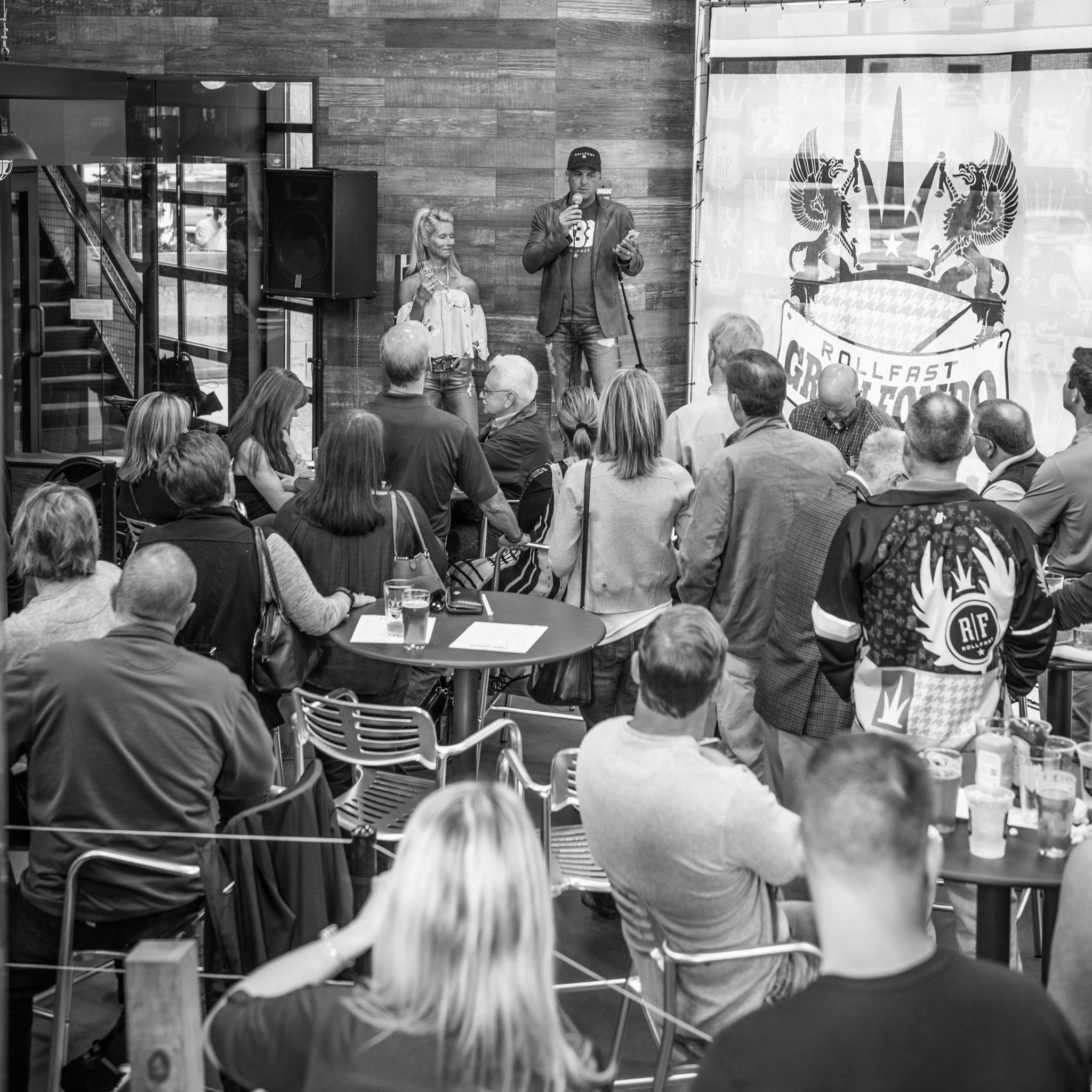 SATURDAY
September 14, 2019
9AM-12PM
FREE Recon Ride with Tom Danielson
Starting at Westfield Cyclesports
18128 Market Ct, Westfield, IN 46074
Route Details
12-5PM
Packet Pickup at the Renaissance Hotel
5:30-9PM
FREE Pre-Party at Sun King Distillery
Packet Pickup at Sun King Distillery
8PM
Welcome from Matt Tanner
Special Guest Introductions
Rider Instructions
SUNDAY
September 15, 2019
6AM-7AM
Day of Registration ($225) and Packet Pickup at Coxhall Garden
6:30AM
Coffee and tire pressure check by Silca

7:30AM
Staging Begins
Primo Start Open
7:45AM
Announcements, Introductions, Rider Instructions, Primo Start CLOSED
7:55AM
National Anthem
8AM
WE GO! – Fondo begins
10AM
Rollfast Family Festival Begins
DJ Rusty Redenbacher takes the stage (link to bio)
Recovery Lounge Open
Vendors on site
Bike Carmel Kid's Gran FUNDO check in
10:30AM
Bike Carmel Kid's Gran FUNDO Ride
Kid's Bike Rodeo Open
11AM
The Old Spaghetti Factory food station open
Sun King beer garden open
Hamilton County Smash served

11:45AM-1PM
Rollfast Gran Fondo Podium Presentations for top 3 Men and Women
11:45AM – Medio Podium Presentation
12pm – Gran Podium Presentation
12:15pm – Sub4 Belt Buckle Presentation
1PM – Sub5 Award Presentation
2PM
Tricky Dick takes the stage (video)
4PM
Fondo Course Closed
5-7PM
Concert at the Centerpiece
Rodney Stepp and The Steppin' Out Band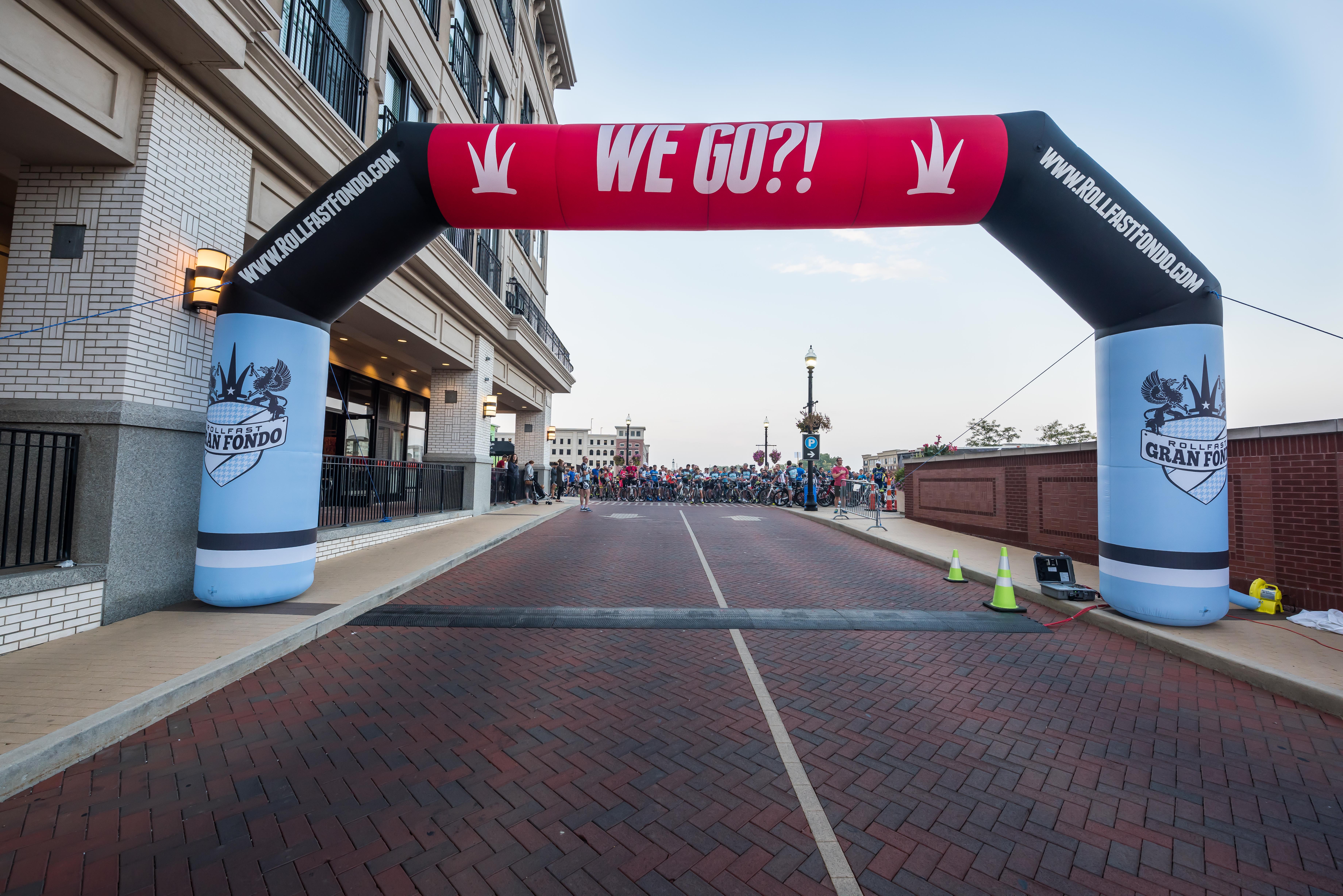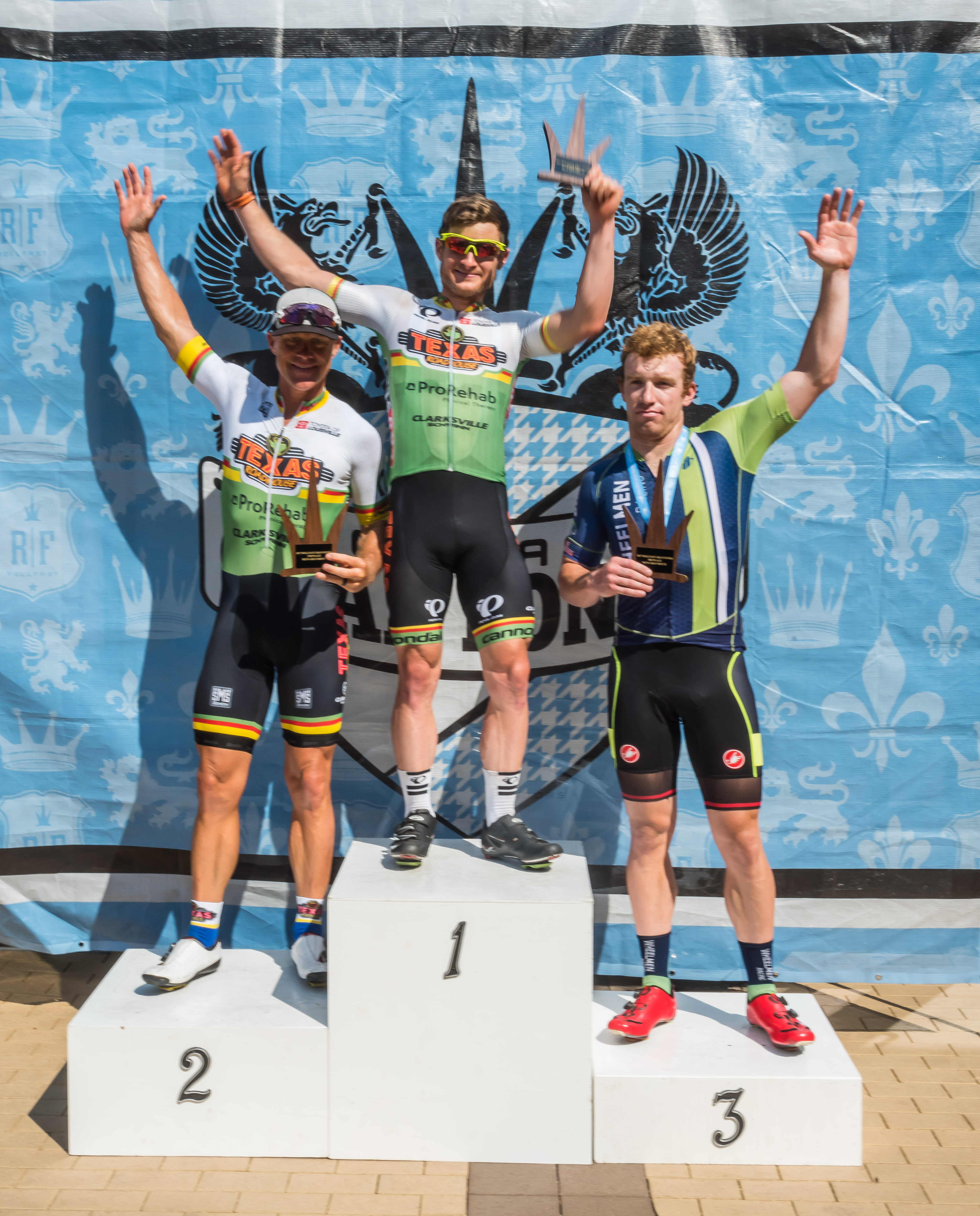 Routes
Routes last updated 08/031/2019 12:33pm EST
Sub 4 Challenge
Since the inception of the Rollfast Gran Fondo it's been a fast ride. The course is flat and sheltered from most wind by tall Indiana corn. In 2015 a challenge was submitted to finish in under 4 hours. Several local teams worked together and 25 finished under the 4 hour mark.
In 2016, word had spread across the borders of the United States into Canada and even Puerto Rico. "This is one fast event." New riders traveled and conquered the SUB4 Challenge.
In 2017 we officially embraced the challenge with added neutral moto support, finisher belt buckles and a presentation ceremony for the Sub4 Finishers!
SUB5 GOALS?
We realize not everybody is a world class athlete capable of rolling at a 26mph average. But that doesn't mean you can't set a PR. In fact, we heard from MANY that finished their first ever SUB5 hour century. This is no small feat! So, sign up and come ride your fastest century ever!
2015 Finish Time: 3:52:52
2016 Finish Time: 3:51:13
2017 Finish Time: 3:44:59
2018 Finish Time: 3:47:04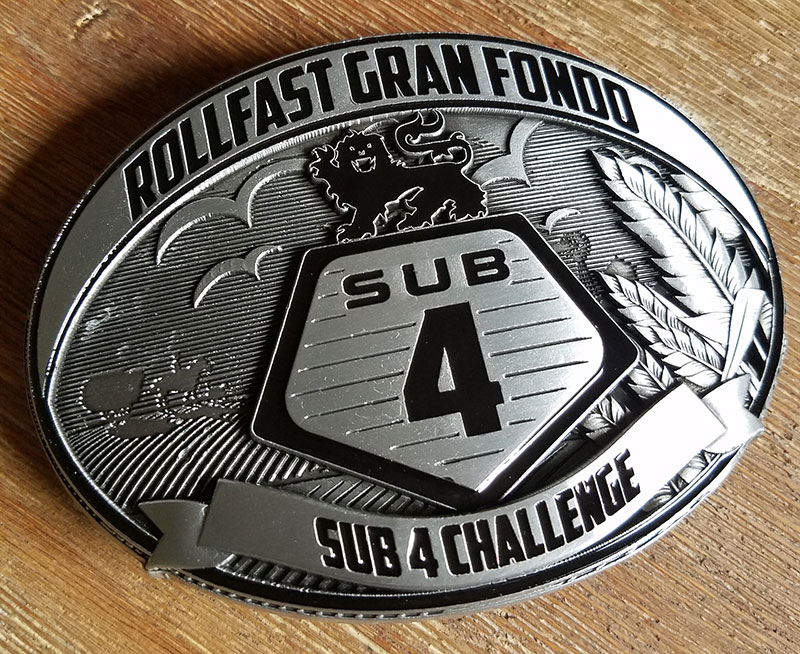 Host Hotel
We have partnered with the Renaissance for the past 3 years and found their rates and accommodations to be exceptional. The hotel is an easy and short ride to the start/finish area at the Fondo.
RENAISSANCE INDIANAPOLIS NORTH HOTEL
11925 North Meridian Street
Carmel Indiana 46032
t: 317.814.2512 f: 317.814.2516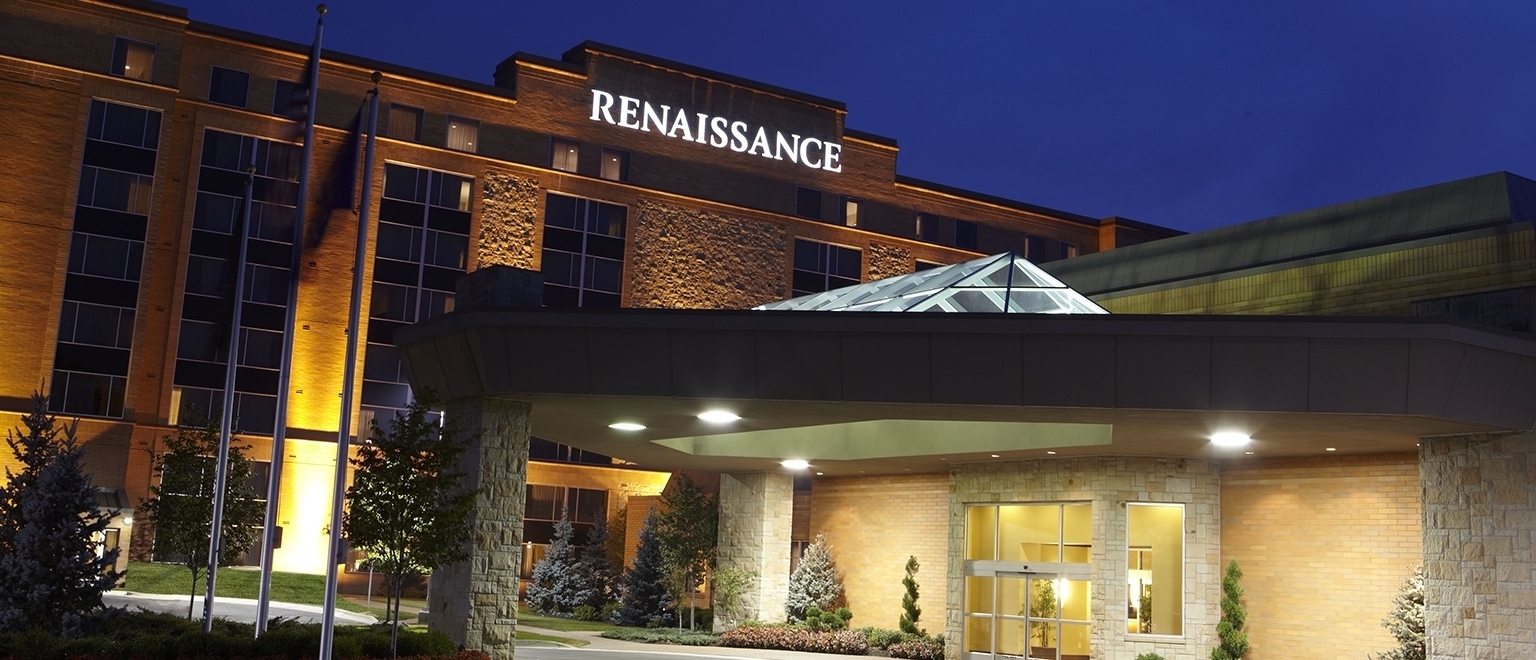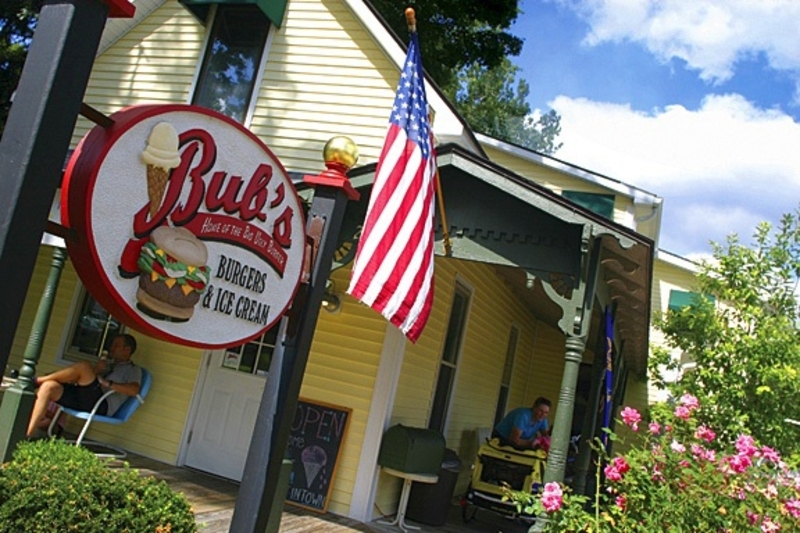 Hamilton County Attractions
Things to do in Indianapolis
Carmel Indiana
the #1 City in America!
We are excited to host the World's Fastest Gran Fondo in the heartland of America. We know you will come to love our city with its European feel, round-a-bouts and bicycle friendly connectivity. To make your stay as comfortable as possible, we have provided some local information below.