Roll out of Darkness
The worst thing a person can feel is alone.
Alone in a world where it feels nobody understands you, where it feels you have reached the deepest low imaginable, or the end of your own hope for life. A world where pressures mount, where depression overtakes, where stress overwhelms, and burdens drown.
We want to help change that. To help end the stigma associated with suicide.
How? By closing the gap through communication. Through outreach. Through inviting in a community of people who have been there. Who are there. And by forming a bridge of people in our own community who believe in you, and who believe that you will Roll Out of Darkness.
Public Speaking
Chris Tanner was recently asked to share her personal story with hundreds of troops at Ft. Hood in Texas. Since sharing that message, many have contacted the Tanners about the impact the message has had on their lives. Chris will continue to share and create communication about an uncomfortable topic to help those in need. If you would like to book Chris to speak at your event please contact us.
Chris Burd Tanner's Story
Make a donation
24/7 Anonymous Chat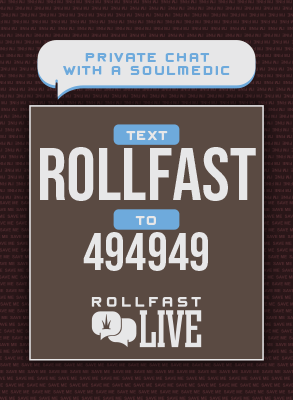 Additional Resources
More stories
Do you have a story of hope to share?
If you have a story that you would like to contribute we would love to hear it. Stories are reviewed before being posted. If appropriate, you will be added to our database of hope. Each story has the option to provide contact information for those in need of a connection.