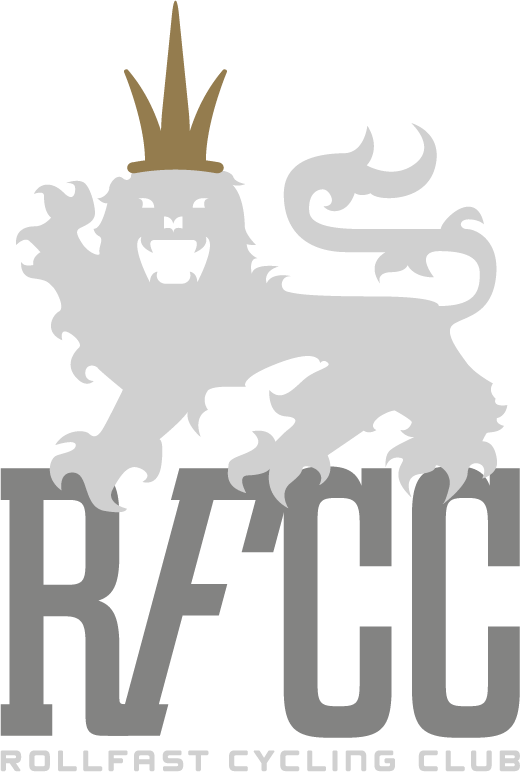 Lifelong cyclist who completed first sub 4 at Rollfast 2019. A Navy Submarine Veteran who is always up for a ride including the numerous times wild animals wanted to share the road.
I started riding when I go my first road bike, a Motobecane 10-speed, when I was 7 years old and shortly there after did my first metric century. My wife and I have been riding tandems together for over 25 years. In the past you may have seen us riding with one or more of our four kids on a Santana Cabrio Quad tandem. I don't race, but I do like to ride fast. My fastest century was the 2016 Sun Rise Century, Clarksville, TN, in which I finished in the lead group of 12 guys in 3 hrs and 46 min. I also like to do long rides and typically do more than 10 centuries in a year. In 2016 I completed 19 centuries including several double metric centuries and one double century.
David was new to Rollfast in 2017. He turned to cycling in 2015 after a long layoff from running, lost 30 pounds, and began competing in cycling in 2017. After graduating, he got married, had kids, and then competed in several duathlons before taking his long sabbatical from anything athletic.
Retired Army Aviator. Been a competitive cyclist since 2009.
I'm a former college wrestler and an army infantry veteran who after a few serious career ending injuries.. hamstring, bulging discs.. and etc. Discovered cycling by mistake. I started with a comfort bike, just riding for utility and fun and have since moved onto a road bike and am about to start racing at the velodrome.
She is a lifelong recreational cyclist who provides race support for Bruce and son Doug, a Cat 1 racer. She is a charter member of Rollfast and has ridden in every Fondo. She has served the competitive cycling community as a board member of InKy Cycling Association and youth cycling as chairwoman of the Nine13 Sports board. She is director of marketing for Indiana Blood Center.

"Booter"
Bruce has been a competitive road and crit cyclist since his teen years who now races (occasionally) as a Master and rides recreationally all the time. He has ridden in every Rollfast Fondo and is a charter member of the club. He is a land development project manager for Arbor Homes.

"GG"
Grant joined Rollfast in 2013 after participating in races and group rides with the RF crew and a recommendation from Zeke. Having enjoyed a successful career of winning CAT4 crits and time trials, it has been 'about time to CAT up' for GG for several seasons. Now leaning toward racing retirement, GG has enjoyed rolling the Fondo 'sub 4', dragging his wrestler-build up real hills at training camp, and reflecting on the time that E beat him in the Fishers Road Race.

Started Cycling in 2008 when running became too hard on the joints. Started racing in 2009 and have been an Alabama State Champ in 3 different age groups. Still like to race on occassion especially if there is a hill involved.
I have been riding bikes for longer than I care to admit, since getting addicted in college and almost failing out of school. I love the friendly competition and the camaraderie of the sport. Huntsville brought a team of 8 to the Rollfast in 2019, with 4 of us going 3:46. We hope to start a new Rollfast chapter in the Huntsville region, which has a surprisingly strong cycling contingent.
Grew up MTB and BMXing in Arizona, but recently started cycling. Got my first bike in June, 2010 Giant Defy Advanced 3(stock). Just rode in my first race, the 2019 Rollfast Gran Fondo! Super loving the sport and looking forward to progressing and getting better and better! Previous sports include soccer, basketball, and lots of baseball, and Long Drive (golfing event).
Freedom for me is outside. Cycling is a means to achieve this freedom. I'm a mediocre rider with an love for cycling, especially the Spring Classics! I was hooked in the 1980's and have never stopped watching the sport. Lemond is my hero! My goal is to enjoy a ride and be an ambassador for those around me.
After a wakeup call in 2012, I started cycling as a way to get healthy. Who knew that cycling would become my passion (addiction). At 60 years of age, I'm in the best shape of my life, have an awesome group of homies that I call family, and am loving life. Cycling is the best sport on planet earth!
Husband to Rachel Loudd-Robinson, father to Lambeau the Great Dane, Football evaluator, former collegiate cyclist, current Hincapie brand Ambassador.
John started racing in 2013 and found his niche as an ultra-distance cyclist and in climbing. Competing (almost exclusively self-supported) in 12-hour events, 200-mile races, and in single events with thousands of feet of climbing.
"Jamie"
Former competitive collegiate cyclist, now engineer and entrepreneur.