WHAT IS IT?
A free workout hosted by Coach Matt Tanner from CINCH Cycling. We will ride a Zwift course with the "Fence" on to keep everybody together.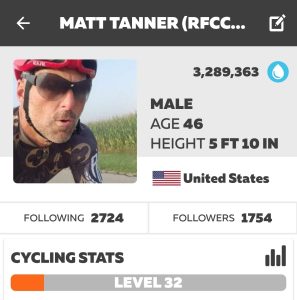 HOW DO I JOIN?
1. Search for "Matt Tanner (RFCC/CINCH) and follow him.
2. Matt will follow you back and invite you to his rides.
REQUIREMENTS:
– Positive Attitude!
– Smart Trainer
– Zwift Account
BONUS:
– Zoom account (so you can hear and see Coach Matt)
– Workout files (see below to download a ZWO file for the ride)
Zwift and Zoom Details
Send me a quick message with your Zwift profile and I'll add you to the meetup and email you a link to the Zoom call.